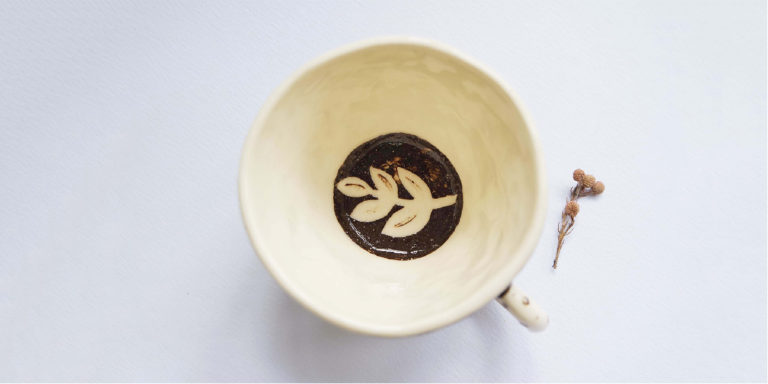 The workshop takes three hours and includes three parts.
The tutor (Cone Choi) will first demonstrate the whole process for around 30 minutes, including hand building and colouring.
Participants will then start to hand built their cups based on their sketches prepared beforehand. In this part, which will last for 75 minutes, the tutor will offer constant assistance to participants.
The last part, around 75 minutes, will be colouring, in which terracotta slip will be the main material. Participants will place the slip onto a wet or leather-hard clay body surface for decorating the cup.
All finished cups will be fired twice. After the first firing, the tutor will coat all the cups with clear glaze for a glossy effect and protection.
Then after the second firing, participants will receive an email for picking up their works at our studio in To Kwa Wan within a month. The finished product will be around 10cm x 10cm x 10cm.
ABOUT THE ARTIST
Choi Yi Ting Cone graduated from the department of Visual Arts of the Hong Kong Baptist University. Paintings and ceramics are her main creative media. She started her brand "Smiling Cone" in 2013, with "I have a deserted island" as the main idea behind the brand. Most of her works are ceramic accessories and watercolor paintings. She has participated in various markets in Hong Kong and abroad.