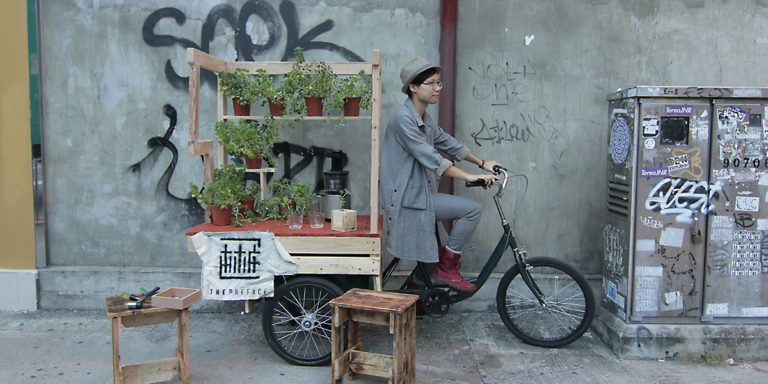 Plectranthus amboinicus is a common local organic plant. Herbal tea or juice from this versatile plant can reduce phlegm and cough. This workshop will bring you closer to the story of this local organic plant. Each participant will make a flower pot with pallet scrap wood and bring home  to enjoy the growth of Plectranthus amboinicus.
The Preface uses local organic produce as raw materials for natural skincare products. We aim at supporting local agriculture by adding value to local produce. Meanwhile, we try to reduce land and water pollution by encouraging the use of non-chemically-synthesised products. Our product lines include body care and hair care. The most popular products are from the calendula series which effectively alleviate different skin inflammatory symptoms such as itch, redness and ulcers by calming and promoting wound healing. The Preface has cooperated with six local farms on growing calendula last year. In the coming year, we will be expanding our scale of cultivation in order to boost farmers' income and diversity of local farm produces.
ABOUT THE ARTIST
Zoë Leungpy, one of the founders, is an artist who concerns about environmental protection.
Cheuk Kiu is an artisan passionate about wood crafting. He regularly organises classes on upcycling metal Moon Cake boxes to ukuleles.