Workshops
Family Recipes Workshop: Taste of Chiu Chow
11/26
Taste Library (H504 PMQ, 35 Aberdeen Street, Central)
SAT (六) 26/11 1pm - 2:30pm
SAT (六) 26/11 4pm - 5:30pm
Host
PMQ Taste Library
Craig Au-Yeung
https://goo.gl/forms/KEuSIovRofyE1b2T2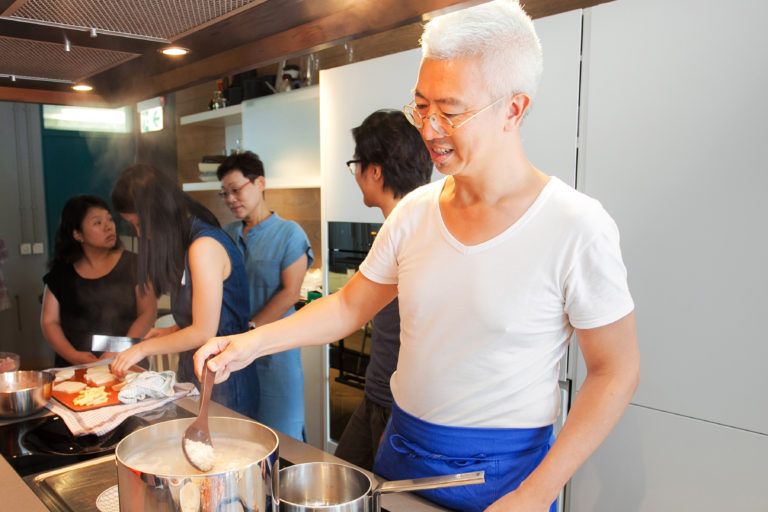 For generations of Hong Kong families, home-cooked meal has always been the most cherished moment of the day, especially to the Chiu Chow people. As the "Family Recipe" campaign will be running throughout next year in PMQ Taste Library, Mr. Au-Yeung Yang-Chai Craig, the curator of Taste Library, will let everyone have a taste of these home-cooked food by transforming the library into a little bistro and sharing more recipes with everyone in deTour 2016. On November 26, Craig Au-Yeung will demonstrate two iconic Chiu Chow dishes, pig's stomach in pepper soup and pan-fried oyster cake. Besides sharing the techniques of making these dishes, he will also talk about his motive of launching this campaign.
Date: 26th November, 2016 (Saturday)
Time:
1:00-2:30pm (Pig's stomach with pepper soup) &
4:00-5:30pm (Pan-fried oyster cake)
Fee (HK$): Free
Venue: Taste Library (H504 PMQ, 35 Aberdeen Street, Central)
Enquiry: tastelibrary@pmq.org.hk / 34813998
Only limited seats available! Register now!
ABOUT THE ARTIST
Craig Au-Yeung, curator of PMQ Taste Library, is a creative artist and food culture curator active in Hong Kong, Taiwan and Mainland China. His work spans the fields of comics, writing, design, catering innovation, and more. He believes in crossing boundaries and is keen to subvert.