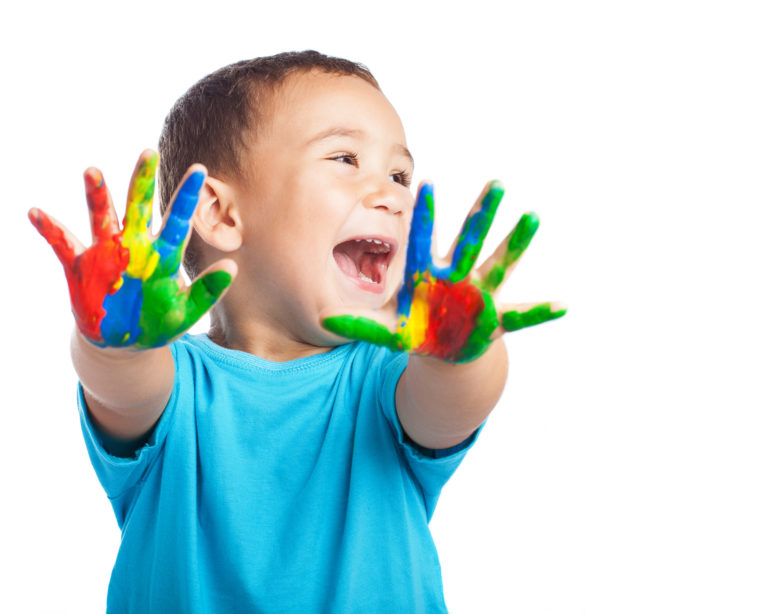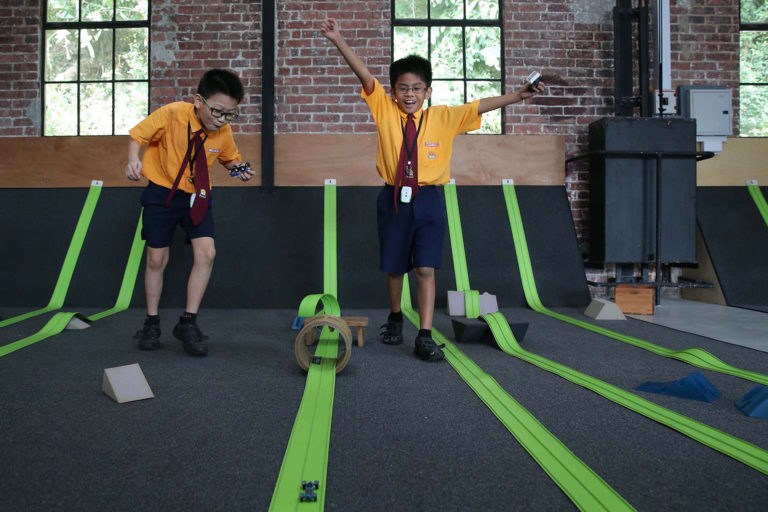 Part 1 – Arts Therapy
Two expert teachers from The Sovereign Art Foundation's "Make It Better" project, Sum Chan and Judith Lau, will share their experiences and unique insights from working in the field. The speakers will talk about why is creativity important in education, about what is arts therapy, how arts therapy is incorporated into workshops for children who are underprivileged or with special education needs, and how this can help them building confidence and interpersonal skills. Join this dialogue to hear their views on how we, as a community, can "Make It Better" via the arts.
Speakers
Judith Lau, Chan Yuen-Sum
Organizer
Sovereign Art Foundation
Conducted in Cantonese
---
Part 2 – Encouraging Creative and Open-Ended Play
With so much emphasis on academia and achievement here in Hong Kong, we seem to have forgotten to inspire the next generation of makers and doers. What does it mean to foster creativity and how should we go about it? If children are born to think and create independently and individually, why do we restrict them? We will take a closer look at how Hong Kong has fallen far behind cities such as Singapore and Taipei when it comes to nurturing creativity and providing parents with adequate government resources to help raise happy and healthy children.
Speakers
Prudence Choy, Shenny Leung
Organizer
TINbox
Conducted in English
ABOUT THE ARTIST
About speakers from the Sovereign Art Foundation
Judith Lau
She graduated from Lingnan University with a degree in Visual Studies, and a master degree in school guidance and counselling from Chinese University of Hong Kong. Having 6 years teaching experience in local secondary schools, she is now a trainee in the Master programme in expressive art therapy in Hong Kong. She currently creates and modifies the lessons in "Make It Better" by incorporating elements of expressive art therapy.
 
Sum Chan
Chan Yuen-Sum graduated from The University of Hong Kong and RMIT with a Bachelor of Arts in Fine Art. She has been an art teacher in primary school for more than 6 years, before switching to teaching kids in a private art studio for one year. Now she is exploring more possibilities in creative art teaching for kids, as an Art Teacher in Sovereign Art Foundation.
About TINbox
There Is No box. TINbox believes in fostering creativity; we believe that all children are born to think and create independently and individually. However, along our childhoods, structured and rule-based play has narrowed our ability to be creative and intuitive. With so much emphasis on academia here in Hong Kong, we believe it is important to re-empower children with their creative outlets. TINbox creates spaces to nurture our children's creativity and to bring awareness to the importance of open-ended and creative play. Please stay tuned for other spaces we have in store for you!
Prudence Choy and Shenny Leung are the co-founders of TINbox and pioneers of the open-ended free play movement in Hong Kong. After having typical careers in finance, they subsequently found themselves venturing into the world of startups. Challenges they faced quickly revealed the many skills required to survive in this highly competitive space; creativity and problem solving skills were certainly amongst the most highly coveted. Upon the addition of two sons and a niece into their lives, Prudence and Shenny identified a major gap Hong Kong has in providing parents with opportunities to expose children to open-ended and creative play. Together, they have started TINbox with the goal of designing spaces that encourage and foster creativity from an early age.